Bringing You Products That Are
Cheap.
Reliable.
Trending.
Fusion Icon is one of the top online stores that brings you the latest Chinese products. Our warehouses within the US allow us to deliver orders within the shortest possible timeframe. No need to wait for days to get your products delivered to your doorstep.
Who We Are
Fusion Icon started off as a small online store back in 2008. Over the last decade, we have come a long way. Our initial objective was to open up the Chinese market to the US people. Earlier people had to wait for the latest Chinese products to reach the local markets in order to buy them. We shortened this time by offering the Chinese products directly to our Customers from China and US warehouses.
Over the passage of time, the Fusion Icon team saw Chinese sellers shipping low-quality products to customers. In such cases, customers suffered as they weren't able to return these products and get refunds. At Fusion Icon customers are our greatest asset. We try to ship the best quality products to our customers. All products are passed through quality tests before they are sold through our website.
We try to satisfy our customers to the highest levels. In case there is an issue, Fusion Icon is among the very few websites that offer the facility of returns and refunds to its customers.
---
Our History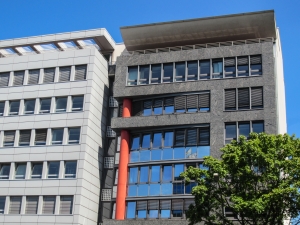 2018
Almost a decade after the establishment of Fusion Icon was ready to establish itself in China. We partnered with local suppliers in China to establish a warehouse in China. This warehouse was a necessity in order to get known globally.  China is an emerging market that allows quick shipping of orders all over the world. Our local sourcing within China has become easier and we are able to become one of the only company with a strong presence in China and the USA at the same time.
2015
This was the year when we established our second warehouse. The capacity of this warehouse was triple that of our other warehouse. This warehouse allowed us to cater a far larger number of orders with ease. Not only this we also moved forward and started shipping orders to Europe from the US. Within weeks we penetrated the European market as our business kept on growing.
2010
Our Second Step was setting up a larger warehouse within the US. This was a really great move as it allowed us to process a larger number of orders on daily basis. This warehouse also allowed us to increase the number of products and their stock that we were selling six folds.
2008
We started off with a small office that served as our workplace and warehouse. At this stage, we were importing small quantities of products from China and shipping them locally in the US. Our small dedicated team of 3 people worked from this room day and night, shipping orders to the customers. Our dedication kept on increasing the number of our customers day after day. Within no time we were prepared to grow and move to a new place for our business.